The Heartliving Hour with Dr. Cynthia Bischoff
Hearts in Sync on Zoom!
January Heartliving Hour 2022
Welcome to the "Heartliving Hour on Zoom," a monthly program which was launched in May 2020 and has received excellent reviews.  A new topic is introduced every month. We have attendees from nine states.  Sign up now to secure your space in our next monthly program and to receive the Zoom link you will need! Program dates, topic, and three payment options are explained in this message.
2022: Design Your Best Year Yet!
Are you ready to say YES to 2022 and create new, positive outcomes for this year?  When you say yes to living a more conscious life, you create a field of possibility around you and within you.  In this motivational program, you will focus, take aim, and jump-start your year! We will cover how to …
Get clear about what you want to create;

Solidly anchor intentions in a plan that guides you;

Take strategic action that changes your life;

Explore what belief patterns are affecting your energy;

Let go of vibrational mood grooves that hinder you;

Improve your self-worth to move forward;

Employ helpful rituals to stay on track;

Know that you can do it differently now!
Packed with inspiration, this workshop will help you address questions, such as: "How do I get unstuck?"; "How do I hold conscious intention?"; "How does paying attention to what others think affect me?"; "How do I stay motivated?"   Includes dynamic lecture, exercises, and hypnotherapy.  Dr. Bischoff is a clinical hypnotherapist, energy practitioner, author, and motivational speaker in the U.S. and Japan.
DETAILS: 
You sign up for the month only, and each month features a different topic.

Zoom is a free, easy-to-use app that will work on your computer, iPad, or iPhone. It will capture Cynthia speaking to you live on video as she shares her wisdom with you in the one-hour program each week. Learn from the comfort of your own home!

Once you register, you will be sent an email that provides you a link to Zoom with instructions on how to be present on Zoom for the weekly program below that you have chosen.
ABOUT CYNTHIA:
Dr. Cynthia Lynch Bischoff, international life coach, author, radio show host, and motivational speaker will host The Heartliving Hour on Zoom. With 40 years of teaching experience and 24 years as founder of her motivational business Heartliving™, Cynthia will share her extensive wisdom to help you embrace life's lessons and navigate your life's journey. Cynthia has worked extensively in the U.S., Japan, and Europe teaching her Heartliving™ methods designed to help you live your life more fully. She has helped thousands transform their lives.

TO REGISTER
Read all the following:
I. VIEWING OPTIONS:
Choose one of the three options:
___ Wednesdays, 7:00-8:00 p.m. on January 5, 12, 19, 26   …$50 Total fee
___ Thursdays, 12:00-1:00 p.m. on January 6, 13, 20, 27   …$50 Total fee
___ Unlimited/Flexible Access each week to EITHER Wednesday or Thursday or both … $75  Total fee
While the topic each week on the two different hours will be the same, the viewing is live so the delivery each week may vary slightly in content. Desire flexibility? Unlimited access allows you to choose EITHER viewing time or to watch BOTH hours each week for the whole month. The fee indicated is the full amount due for the entire month of sessions for that option.

II. PAYMENT:
To register, you may choose one of the following options for payment.
Venmo:  If you have a Venmo account (which you can do through the Venmo app), you can pay Cynthia under her vendor name: @Heartliving.  Be sure to let her know your name, email, and phone number.
PayPal: If you have a PayPal account, you can pay Cynthia under her vendor name: cynthiaheartliving@gmail.com.  Be sure to let her know your name, email, and phone number.
EMAIL:  Email cynthiaheartliving@gmail.com and set up a method for her or her assistant Diane to take your name, phone number, email, and credit card information over the phone.
No refunds apply.
III.  REGISTRATION INFORMATON:

Important Note:  Whatever method of payment you use, be sure to email Cynthia at cynthiaheartliving@gmail.com to provide the following information:
Your name, email address, and phone number . . . and your chosen viewing option and payment option.  Remember that Cynthia will need your email in order to send you the Zoom information.
Feel free to share this information with others. Thank you!
Questions?  Contact cynthiaheartliving@gmail.com.  The Heartliving Hour is open to anyone who is seeking guidance on life's journey!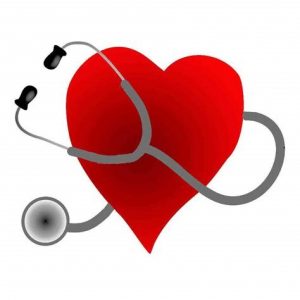 Cynthia's programs are endorsed by Sentara Cardiology Associates!