Recalculate: Learn Ways to Navigate a Successful Life!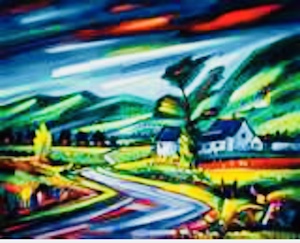 Date: Saturday October 19, 2019
Time: 8:30 a.m.-4:00 p.m.
Presenter: Dr. Cynthia Bischoff, PhD, CEO & Founder, Heartliving™
Location: Town Point Club, World Trade Center- 101 West Main St., Suite 300, Norfolk, VA 23510
Who: Those wishing to improve their life!
This full day workshop will guide you through powerful principles to help you improve your life! Your award-winning presenter, Dr. Cynthia Bischoff, is an international life coach who has helped thousands transform their lives. The founder of Heartliving™, Cynthia is an author, trainer, radio show host, and holistic practitioner with 40 years of experience. She teaches and performs healing treatments in the U.S., Japan, and Europe! Her passion is to assist you in learning valuable life management skills.
This powerful class will help you explore ways to "course correct" on the journey of life! You will learn to:
Separate helpful from unhelpful habits in order to release what isn't working;
Decide on changes to bring you greater balance and focus;
Embrace necessary endings and new beginnings;
Sort priorities and create time for what matters;
Learn self-care rituals and understand balance in care-giving;
Implement ways to encourage rather than to enable others;
Harness greater peace and confidence;
Create a plan to live an inspired and passionate life!
Through discussion, insightful questions, and thought-provoking exercises, you will learn important life management skills that allow you to value the journey along the way!
Methods include lecture, discussion, exercises, and practical tools to help you improve your life!
Program Fee: $165.00 (Includes Lunch, Materials & Valet Parking). Early Bird Special is $150.00 before September  6, 2019.
REFUND & CANCELLATION POLICY: Payment includes an $85.00 nonrefundable fee. No refunds after October 1, 2019.
---
About Dr. Cynthia Bischoff
Over eighteen years ago, Dr. Cynthia Bischoff, a communications professor and university director, had a life-changing experience that motivated her to create her own business Heartliving™. Her intention was to empower others to live more meaningful lives.
Since then, Cynthia has taught and coached thousands of people in the U.S., Japan, and Europe. Whether her audience has consisted of corporate executives, homemakers, physicians, or artists, she has found that their motivation is the same: a desire for inspiration, as well as greater meaning and balance in their life experience. Her workshops offer a unique curriculum that creates a noticeable positive behavioral and psychological shift in her clients.
A master speaker and story teller, Cynthia inspires others through her poignant life journey of risk taking and living her soul's mission. What distinguishes Cynthia is an authentic compassion and tireless commitment to help walk people through significant, transformational life events. She has helped clients with the most challenging circumstances, such as reframing traumas, managing life-threatening illnesses (understanding the symbolic reason for illness as well as applying complementary healing modalities), and guiding people to make the most of their life situation.
An author of three books and a card set, several national telecourses, numerous videos and CDs, and radio show host, Cynthia has 40 years of teaching and leadership experience in academic, business, and community settings. She has received countless honors including being named in the "Top 10 Best Instructors in the Nation" by Technological University; the Virginian Pilot Inside Business "Women in Business Achievement Award 2013"; and in 2017 was inducted into the Norfolk Hall of Fame after receiving Best Holistic Practitioner 9 years in a row.