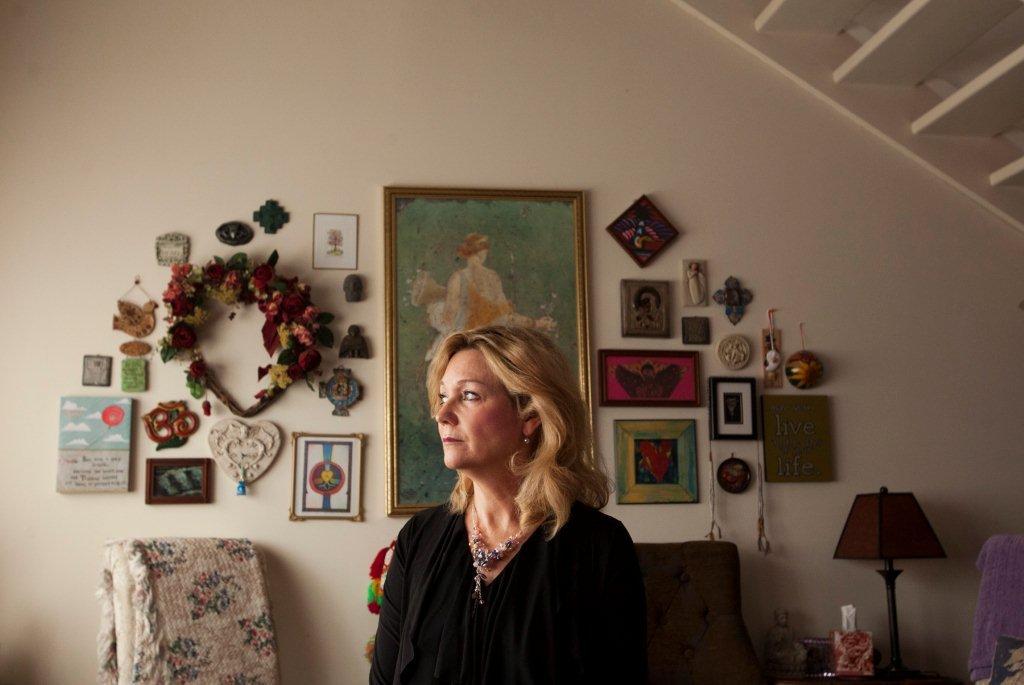 Welcome to Heartliving®
Heartliving® is designed to help you maintain your deepest values while you succeed in all areas of your life.
For 25 years, Heartliving programs have helped thousands of individuals find greater balance and meaning in their lives. Through a holistic approach to learning and healing and through the options of classes and/or individual sessions, my passion is to help you become the best version of you!

Are you ready to improve your life today?
Welcome to Heart Living!

Blessings,
Cynthia
Cynthia Bischoff, PhD
Cynthia's book
On Wings of Hope: Leading Lily Home
has won numerous awards!
The Origin of Heartliving

®
          In my role as a business communications trainer and coach for more than twenty-five years, I had met many people who felt that their lives were fragmented and overflowing with heavy responsibilities. There was always more to do than possible, and balance was simply a concept but never a real possibility. So I designed a program that I thought would provide others with a practical opportunity to create greater balance and clarity in their lives.
          In 1998, I introduced the first Heartliving program. Twenty-five years later, I have created and taught over 60 one-day workshops which have guided both women and men to greater life consciousness and a deeper understanding of themselves.
     I have worked in the U.S., Japan, and Europe, and to date, more than 5,000 individuals have become clients of Heartliving consciousness, both through classes and individual work.
The Inspiring Story
          My desire to empower others through heart-consciousness began with a trip to Bosnia in April 1997. I was one of thousands participating in an evening vigil for peace in Medjugorje. A famous church there, which holds 3,000 people, was the site of our gathering and so packed that every inch of space was taken with a person kneeling or standing. People from over 18 different countries had gathered. As I knelt on the marble floor in the back of the church, the leader asked us to pray.
         As we were praying, a vision came to me of an old crone, wearing a dark cloak. Her shoulders were bent, but from the opening in the front of her cloak, I could see that she had a multi-layered heart from which people were leaping. They were of all nationalities and emotions—old, young, angry, joyful, and all leaping from the old woman's heart. It was an incredibly powerful image that I will never forget.
Exploring the Meaning
     While the meaning of this vision was not readily apparent to me, I knew that it would ultimately be life changing.
      At the time of the trip, I was an administrative director at a university, locked in an extremely work-intensive job. My sister had initially informed me that she would be taking a trip to Bosnia to pray for world peace. I had thought that I might be able to support her by helping with finances. Unexpectedly, she asked me to go with her.
     Even though my life was incredibly busy and my administrative job full of heavy responsibilities that were hard to delegate, I knew that this was an opportunity that I must take. It would allow me to step out of my current lifestyle and do some much-needed soul searching. I had so many questions: What am I doing with my life? Why am I here? What contribution could I be making?
     Upon returning home, I spent many hours meditating on the heart vision. Within a month, I knew that I would leave my university position and that my new work would include working with others to express themselves authentically in a safe, healing environment.
     In trying to understand the meaning of the heart in my vision, I was led to the concept of heart consciousness and the works of Dr. Dean Ornish and the HeartMath Institute, among others. Repeatedly, the research suggested that the heart has a unique intelligence unto itself. I understood that when people accessed their heart intelligence, they were able to achieve greater life balance.
     For the past 25 years, I have dedicated my work to empowering others to lead healthier, happier lives. I created my heart logo from my vision in Bosnia, and I have continued my studies in the U.S., Europe, and Japan.
I welcom
e you to Heartliving®

. It is my passion to assist you in your transformation process!
For more information on Cynthia's background, go to About Cynthia.