August 14, 2018
6:00 pm - 8:00 pm
Sponsored by Deepak Talreja, MD (Cardiovascular Associates)
Date: Tuesday Evening: August 14, 2018
Time: 6:00 p.m.-8:00 p.m.
Presenter: Dr. Cynthia Bischoff, CEO & Founder, Heartliving™
Location: Sentara Virginia Beach General Hospital –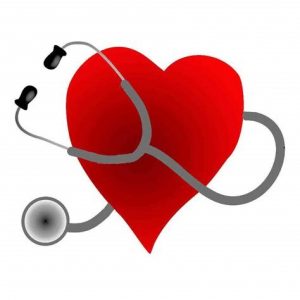 Education Center – 1060 First Colonial Rd, VB 23454
Who: Those wishing to improve their health!
This two-hour seminar will guide you through powerful principles to help heal your heart! Your award-winning presenter, Dr. Cynthia Bischoff, is an international life coach who has helped thousands transform their lives. The founder of Heartliving, Cynthia is an author, trainer, radio show host, and energy practitioner who specializes in body-mind healing concepts. She teaches and performs healing treatments in the U.S., Japan, and Europe!
Cynthia will help you contribute to your own excellent heart health by understanding:
The power of a "whole health system" approach
How changing your perspective can change your heart
How emotional states have medical consequences
How you can build your immune system
How self-awareness can help you de-stress
How your biography becomes your biology
How changing your story can heal your heart!
Seminar includes a complete handout for easy reference of healing concepts.
Program Fee: $30.00
REFUND & CANCELLATION POLICY: No refunds after August 1, 2018.
Event Location
Address:
1060 First Colonial Road
,
Virginia Beach
,
VA
,
US
,
23454