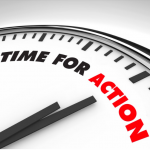 I'm pleased to announce a new one-day Heartliving™ workshop at the beautiful Town Point Club in Norfolk, Virginia!
During this new inspirational workshop, Time For Action: There's A Better Way To Live!, being held on Saturday, May 4, 2019, from 8:30 a.m. – 4:30 p.m., I will impart powerful principles, tools and "heart" wisdom, to help you understand how:
Taking strategic action changes your life
Your belief patterns affect your energy
Your lifestyle affects your longevity
Releasing fear and worry is possible
Illness is a power disorder
Your biography becomes your biology
Improving your self-worth moves you forward
Making wise choices increases your power
You can do it differently now!
Methods include lecture, discussion, exercises, and practical tools to help you improve your life!
If you're ready to improve your life? Click: Register