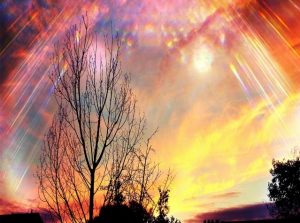 "Creating Serenity in the Storm"
A LIVE Seminar on Zoom with
 Dr. Cynthia Bischoff
May 28, Thursday
9:00 am – 2:00 pm    $95
Dr. Cynthia Bischoff is an international life coach, author, motivational speaker, and holistic practitioner with a history of 22 years in guiding people through transformative experiences.
In this powerful seminar, Cynthia will offer you helpful insights in how to create serenity and personal growth in situations such as the current pandemic we are experiencing.  Her focus will be to lift you above the storm by empowering you with practical tools and principles.
In Cynthia's words: "Our lives are determined not so much by what life brings to us as it is by the attitude we bring to life–the way our mind perceives what happens and how we respond.  While we cannot control our life situation completely, we can learn principles of 'mental fitness' and how changing our reactions to external events is the most effective way to change our experience.  Given our current world situation, it is easy to get caught in a web of worry, depression, hopelessness, and fear.  Research shows us that 'thoughts become things.' Changing our mind through empowering tools changes our view and our life."
Cynthia will use LIVE lecture, exercises, discussion, group meditation, and an emailed handout to guide you to maintain a "life-affirming" focus! Topics covered include how to:
Evaluate the "nine types of thinking" and change those that create anxiety;
Take control of your thoughts and focus more on being present;
Allow for positive daily outcomes—live with less fear and more peace;
Re-frame an issue in order to release mental chatter and limitation;
Understand why counting your blessings distances you from negative thinking;
Release the energy spent on regrets and problems that cannot be "solved";
Choose your words wisely since they are a declaration of how you are living;
Free yourself by practicing non-judgmental justice;
Allow for humor as a link to creating greater mental health;
Enhance healing through breath and relaxation.
TO REGISTER
Read all the following:
VIEWING: You will download the free Zoom app on your computer, iPad, or phone, and once registered, you will receive an email from Cynthia with the Zoom link that allows you to tune in on May 28 for the seminar.
PAYMENT: To register, you may choose one of the following options for payment:
Venmo:  Fee:  $95  …If you have a Venmo account (which you can do through the Venmo app), you can pay Cynthia under her vendor name: @Heartliving.  Be sure to let her know your name, email, and phone number afterword by emailing her at cynthiaheartliving@gmail.com.
PayPal: Fee:  $95  …If you have a PayPal account, you can pay Cynthia under her vendor name: cynthiaheartliving@gmail.com.  Be sure to let her know your name, email, and phone number after paying by emailing her at cynthiaheartliving@gmail.com.
EMAIL:  Fee:  $95  …Email cynthiaheartliving@gmail.com and set up a method for her or her assistant Diane to take your name, phone number, email, and credit card information over the phone.
No refunds apply.
III.  REGISTRATION INFORMATION:  Important Note:  Whatever method of payment you use, be sure to email Cynthia at cynthiaheartliving@gmail.com to provide the following information:   Your name, email address, and phone number.
This is to ensure that you receive the Zoom link information and the emailed handout prior to the date of the program.
Questions?  Contact Cynthia or Diane at cynthiaheartliving@gmail.com.
Cynthia Lynch Bischoff, PhD    Heartliving™