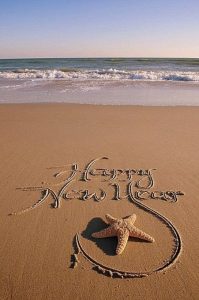 At the beginning of the New Year, I often spend an hour or so doing an exercise alone that allows me to reflect with hope as well as provide insight for the coming year. I want to share with you what I do and a method I have used in case this would interest you. I have done this for many years. If you read this after the start of the year, no problem, since this can be done any time of year. It just happens to be a new year's ritual for me.
You can choose a deck of spiritual cards or another meditative tool.
(1) First, I light a candle and listen to soft music, spending about 10 minutes quietly reflecting on the previous year. I ask that my actions from that year be blessed and purified to seed new actions in the coming year.
(2) Next, I focus on the coming year. Using a chart or written sheet with questions and spaces for answers (people have created neat ways to record), I ask the following questions and draw at least one card per question to see what the "energy" of that question might bring. I then record my answers. I am able throughout the new year to reflect on the questions and cards drawn that I drew in this exercise. Here are the questions I ask and maybe some of these may inspire you:
What overall energy best describes the teachings for me in 2018?
What overall energy will best help me in the New Year 2019?
If (when) faced with challenges for growth in 2019, what is the best energy for me to remember?
To balance my daily living for 2019, what do I need to remember (regarding doing/being)?
In order to manifest my heart's desires for 2019, what energy would be helpful?
For each month (I list them out), what will give me insight into the energy of that month?
What energy best reflects the "mental" picture for 2019?
What energy best reflects the "emotional" picture for 2019?
What energy best reflects the "physical" picture for 2019?
What energy best reflects the "spiritual" picture for 2019?
(3) I post this sheet with the completed questions and comments on a bulletin board or back of a door simply to glance at it periodically throughout the year for reflection. (By the way, if you are in a relationship, you can also choose individual as well as joint cards for certain questions.)
I wish you the VERY BEST in 2019 and look forward to a powerful year together. Remember to subscribe to my blog for inspiration and insider information about Heartliving workshops and products.
Many blessings to you in 2019! –With gratitude, Cynthia