April 4, 2019
6:00 pm - 8:00 pm
Sponsored by Deepak Talreja, MD (Cardiovascular Associates)
Date: Thursday Evening: April 4, 2019
Time: 6:00 p.m.-8:00 p.m.
Presenter: Dr. Cynthia Bischoff, PhD, CEO & Founder, Heartliving™
Location: Sentara Virginia Beach General Hospital –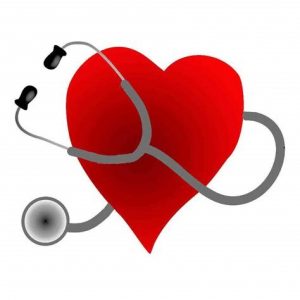 Education Center – 1060 First Colonial Rd, VB 23454
Who: Those wishing to improve their health!
This two-hour seminar will guide you through powerful principles to help heal your heart! Your award-winning presenter, Dr. Cynthia Bischoff, is an international life coach who has helped thousands transform their lives. The founder of Heartliving, Cynthia is an author, trainer, radio show host, and energy practitioner who specializes in body-mind healing concepts. She teaches and performs healing treatments in the U.S., Japan, and Europe!
Dr. Bischoff will help you contribute to your own excellent heart health by understanding:
how we often set hopeful intentions but find that our enthusiasm wanes as we fall into old patterns of thinking and feeling;
how you can apply tools for transforming painful emotions, such as sadness and loss, into happiness and health;
how to change your responses to unpleasant thoughts and learn what triggers your moods.
Seminar includes a complete handout for easy reference of healing concepts.
Program Fee: $30.00
(follow the PayPal link that allows you to pay via PayPal or credit card)
Event Location
Address:
1060 First Colonial Road
,
Virginia Beach
,
VA
,
US
,
23454