Power & Love
May 30, 2015
9:00 am - 5:00 pm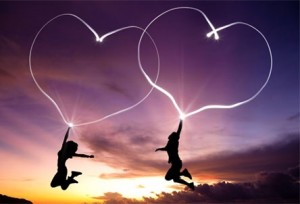 We came into this world to learn to love and to know that we are love, and nothing is perhaps more powerful than heart connections. Yet intimate relationships can be complex and require attention if two people are to grow together into more intimate union and love.
During this powerful one-day workshop we'll delve deeper into the issues of power and love in relationships, covering topics including:
Relationship dynamics and types of partners
Elemental love styles
Why we often choose whom we do
Issues of co-dependency
How our wounds and coping mechanisms are formed
Boundary setting
Asking for what we need in a relationship
This incredible "eye-opening material is a must for understanding yourself in all your relationships!
Power and Love, a one day workshop taught by Dr. Cynthia Bischoff, will be held on May 30, 2015, from 9 a.m. – 5 p.m., at the Virginia Beach Resort Hotel & Conference Center on the Chesapeake Bay!
Workshop Fee: $140.00

Program Fee includes: Course Materials and Lunch
Conference space is limited. Your paid registration ensures that a space is held for you. For questions, contact Diane Roche at dianerheart@gmail.com.
CEU's—Continuing Education Units—are available through Old Dominion University for this program.
REFUND & CANCELLATION POLICY: All conference payments include a $85.00 nonrefundable fee. Attendee cancellation refunds are as follows: No refunds are available after May 15, 2015.
Over sixteen years ago, Dr. Cynthia Bischoff, a communications professor and university director, had a life-changing experience that motivated her to create her own business Heartliving™. Her intention was to empower others to live more meaningful lives.
Since then, Cynthia has taught and coached thousands of people in the U.S., Japan, and Europe. Whether her audience has consisted of corporate executives, homemakers, physicians, or artists, she has found that their motivation is the same: a desire for inspiration, as well as greater meaning and balance in their life experience. Her workshops offer a unique curriculum that creates a noticeable positive behavioral and psychological shift in her clients.
A master speaker and story teller, Cynthia inspires others through her poignant life journey of risk taking and living her soul's mission. What distinguishes Cynthia is an authentic compassion and tireless commitment to help walk people through significant, transformational life events. She is a critically acclaimed body-mind practitioner who teaches body-mind healing methods in the U.S., Europe, and Japan, and has helped clients with the most challenging circumstances, such as reframing traumas, managing life-threatening illnesses (understanding the symbolic reason for illness as well as applying complementary healing modalities), and guiding people to make the most of their life situation.
An author of three books, several national telecourses, and numerous videos, Cynthia has 36 years of teaching and leadership experience in academic, business, and community settings. She received the Virginian Pilot Inside Business "Women in Business Achievement Award 2013," as well as countless honors including being named in the "Top 10 Best Instructors in the Nation" by National Technological University.
Event Location
Venue Phone: 1-800-468-2722
Address:
2800 Shore Drive
,
Virginia Beach
,
VA
,
US
,
23451